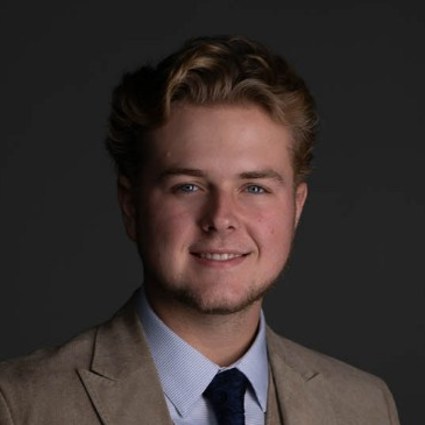 ALEX WELLMAN
Realtor | Licensed in SC
Alex Wellman, BSC and Team Lead of Wellman Property Group at Coastal Home Living, builds relationships on integrity, trust, and a one of a kind customer service.
As a third generation Realtor, Alex and his family is involved in real estate investment, new home construction, and carpentry. His grandfather worked in the industry for over 35 years and his mother has more than 20 years of expertise in the real estate market. Real estate is truly a part of who Alex is, which allows him to use his understanding of the business and extensive skill set to serve our community. His greatest attribute is his loyalty and the value he places on paying it forward. Alex brings his desire to succeed into play for everyone including first time home buyers, luxury home owners, investors, and new construction builders.
Alex views the process of buying and selling property as a financial opportunity that can better an individual's life. He wants to help his clients understand the real estate market and help them make choices that will yield financial reward. With his dedicated team, Alex is able to obtain extensive market research and first-hand knowledge of new home opportunities that allow him to achieve the best outcome for every client.
A licensed Myrtle Beach Realtor in South Carolina, Alex Wellman is a member of the National Association of Realtors, the South Carolina Association of Realtors, the Coastal Carolina Association of Realtors and the MLS (multiple listing service).
Alex is a true professional and he looks forward to the opportunity to serve you, your families, and friends.
Our clients are awesome
and here is what they are saying
"Julia and Alex were amazing! They sold our home for top dollar and made every step of the process easy and painless. Their entire team is fabulous, keeping us informed and organized from start to finish. I will gladly use the Wellman team for all our future real estate transactions. Thank you Julia and Alex, my family appreciates your hard work."
Chaise R.
Informed, Organized and Hard working
"Alex and Julia have represented us on numerous real estate deals both buying and selling. The have shown right from the start that they are extremely competent. We loved how they quickly responded to all of our questions as well as their knowledge of the whole process from start to finish. They are well respected in the real estate community and I think that goes a long way when it comes to negotiations."
Grayson and Emily J.
Competent, Responsive, Respected
"I have known Alex for several years. My wife and I have had the pleasure of working with Alex to sell one house and purchase two lots. Alex is a true professional. He is bright, ambitious, thorough, and honest. Through the years, Alex has become a close and trusted friend. I would not hesitate to recommend him."
Doug & Wendy M.
Alex is a true professional
"We had a very positive experience with Alex - both in the sale of our previous home, and the search for & purchase of our new home. Alex remained calm and confident through all of the bumps we encountered along the way, and in turn we stayed positive through the entire process. I would definitely recommend Alex to anyone looking to buy or sell a home."
Larry and Julie G.
Calm & Confident
"Julia has been my relator for three real estate experiences, two selling and one buying and she has been amazing. Julia is smart, caring, savvy, and just plain fun to work with. She definitely has "got your back" and will work tirelessly to get what she believes is the best deal for you."
Richard F.
Definitely has "got your back"
"We recently purchased a condominium in Myrtle Beach with Alex Wellman working as our buyer's agent. This was complicated by the fact that we lived in Virginia at the time. From start to finish Alex ushered us through the process in a very thorough and gracious manner. While we were on a brief first visit to Myrtle Beach, Alex gave us detailed and helpful information about the condo market and rental income potential. After this we felt oriented and informed enough to make a purchase decision from out of state. After we decided on one building, Alex checked out three possibilities for us. Once we chose a unit, he made a video tour for us so we could see what we would be getting. Throughout the process we felt we could trust Alex to act in our best interests, and our trust was entirely justified. We especially appreciated that he was successful in negotiating a later closing date, which saved us from having to take out an expensive bridge loan! We wholeheartedly recommend Alex Wellman as a real estate agent! We think anyone would find him engaging, understanding and very easy to work with."
Danny and Mandi W.
He made a video home tour for us!
"5 Star Real Estate Agent!!!!!!! He was on top of everything the whole time. We were against all odds of closing before 90 days and Alex got us in our new home in 32 days and just in time for Christmas. Thank you so much Alex!!!!!!!!!!! We highly recommend Alex Wellman."
Ben R.
5 Star Real Estate Agent!
"Julia is an outstanding agent to work with. She is a skilled listener and negotiator, with very in-depth knowledge of the local markets. My husband and I listed two properties with her at the same time and while she sold one within a week, one took five months to sell. At no point in those five months did her dedication to selling the property waiver. She was just as aggressive and excited about selling the second property as she was the first. Without doubt, we would seek her out immediately for any upcoming real estate transaction in the future."
Elizabeth and David L.
She listens!
"After working with Julia to sell my home in 2013, I was convinced that she's the only realtor I'll ever need. Since then, we've bought two properties and sold one, and with each process, Julia's knowledge, professionalism and terrific instincts have consistently guided us through to excellent outcomes. It is truly a pleasure to work with Julia, and now her son, Alex Wellman – I've found that this mother/son team keeps their client's best interests in sharp focus and you can always trust that they are on top of every detail, big and small, which brings great peace of mind to us!"
Betty S.
She kept our goals in sharp focus!
"My girlfriend & I are just starting our new family. We are buying our first home in Myrtle Beach and really new to the home buying process in South Carolina. I have to say that Alex is by far the BEST realtor we've ever worked with, his professionalism, personality, attention to detail, responsiveness and his ability to navigate us through the home buying process was awesome! We had some financial hurdles to work through in owning our own business and unlike our first 2 realtors, Alex connected us with the right people to make our dream come true! If you are buying or selling a home, do yourselves a favor and hire Alex Wellman!!"
William and Kay D.
By far the BEST realtor we've ever worked with!